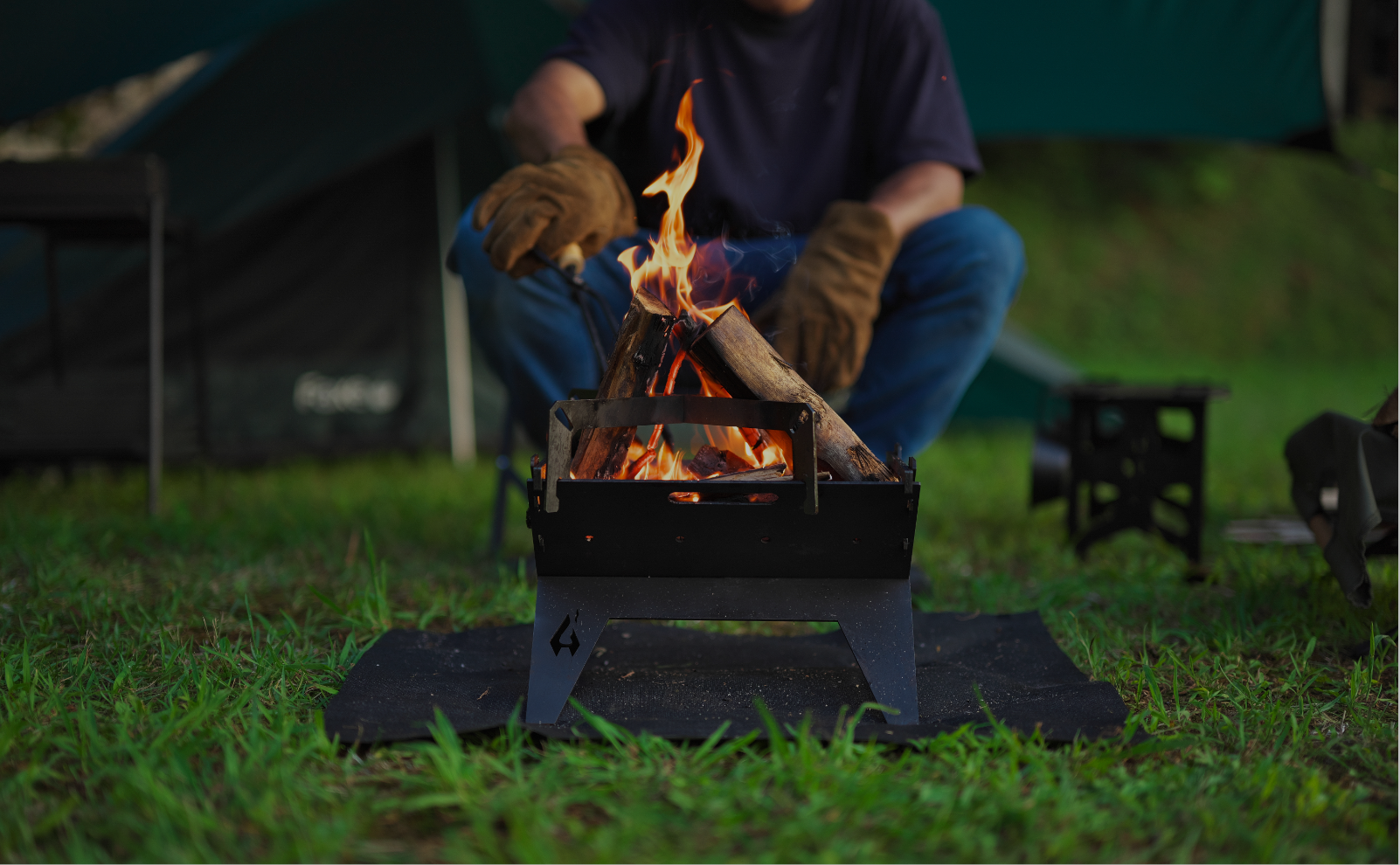 If you replace it with CROSS GOTOKU, it will be easier to burn firewood, and you can also cook with a large cooker! Easy to adjust the fire!
You can also put hot frying pans and iron plates on the connected table as they are!
Firewood can be set up, and it is also very useful during bonfires! *CROSS GOTOKU is included in the set product. You can enjoy a warm bonfire in the cold season!
GREED FIRE STAND: Assembly of TYPE VX is very easy.
Please enjoy the bonfire and camping meals to your heart's content.

[Handling] After maintenance and use, leave it until it cools down naturally and clean it up after it has completely cooled down.
・Sudden temperature changes, such as pouring water, may cause warping or distortion.
・After drying, apply a thin layer of edible oil, wipe off excess oil, and store in a case.
・Store in a dry place.